Men's Rotating Shelter, in Honor of  Dunc McCallum
November 18th – 24th, 2019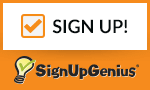 This year, FCC will be hosting the Men's Rotating Shelter during the week of November 18-25. FCC will host approximately 25 men from the Delonis Shelter who need a safe and warm place to sleep during the winter season.  As in years past, volunteers are needed to host our visitors in the church overnight (three hosts per night), to prepare and bring in a snack (one volunteer) and a soup (one volunteer). There is a sign-up sheet outside of Pilgrim Hall. This year we are hosting the shelter in honor of our beloved Dunc McCallum, the FCC founder of this program, who passed away on September 3, 2019.
Sunday, November 11th & 17th, 2019
Time to clean out your closets and donate any coats that are no longer in use! Coats will be collected by the junior high class on Sunday, November 10th and on Sunday, November 17th during children's circle. The donated coats will be distributed at the Rotating Shelter and the remaining coats will go to House By the Side of the Road on November 20th. Donations of hats, gloves and scarves will also be accepted!
Community Partners
FCC is proud to partner with the following community organizations. This year we were able to offer grants to programs in these organizations that were launching innovate ways to nourish our neighbors. Many of our members also volunteer with these partner organizations. 
Corner Health Center
Dawn Farm
Friends in Deed
HIV Unified Health & Beyond 
Hope Clinic
Ozone House
Packard Health
Shelter Association of Washtenaw County 
Ongoing Initiatives 
In partnership with the Shelter Association of Washtenaw County, First Congregational Church of Ann Arbor hosts an overnight shelter in November to house guests of the Delonis Center whom is almost always at capacity. We provide a warm place to sleep, snacks, and breakfast for 15-30 men. 
During the month of February we participate in our Warming Shelter every Monday, Wednesday, and Friday from 9 am – 3 pm. Our members provide lunch, activities, support, and a safe and warm place to be during the cold day time hours. 
During Christmas we collect presents to help families in need provide their children with a joy-filled holiday. During Easter we collect household gifts for the Jewish Family Services and their Refugee Resettlement Program. During the summer we collect produce from our own gardens or otherwise purchase produce to provide fresh healthy food for local distribution banks. Each week we accept non-perishable food donations as well as clothing donations.